Need some guidance on how to install the Halo Controller Protector on your Meta/Oculus Quest 2 touch controllers? Have a look at our hands-on video.
Features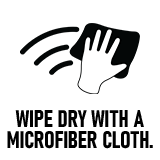 FAQ: Halo Controller Protector for Meta/Oculus Quest 2
No, they work only on Meta/Oculus Quest 2 controllers.
Yes, it can be used together with the grips.
The design comes with large holes, so there should be no impact on tracking. If you encounter some interference, check that the protectors are fitted on correctly – the left protector on the left controller, the right protector on the right.
They can be wiped with a microfiber cloth. For a more thorough clean, remove the protectors from the controllers and handwash them with soap and water. Wipe dry before reinstalling them.