Need some guidance on how to install the XL Spacer on your Oculus™ Quest 2? Have a look at our hands-on video.
Features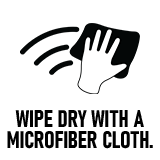 FAQ: XL Spacer for Oculus Quest 2
No, it's designed to be used on Oculus Quest 2 only.
No, it can only be used with the stock facial gasket on Oculus Quest 2.